...Karen vs. the Grandbaby's Quilt.
Do you ever feel like once you make up your mind to do a project,
like I did
yesterday
,
a
MILLION
other things start screaming to be done?
My head was bursting yesterday with MUST DO'S:
Buy this cookbook and study it so I can help Mom's caregiver plan her menus.
Call her dietitian to discuss.

When I got to Barnes & Noble, I located it right away.
But that wasn't good enough. No! I felt I needed to compare it to a couple others in the same genre. Confusion ensued. Then I needed to visit the restroom. On my way back from there, I got sucked, completely against my will into the children's books. Once there, I was forced to select 3 classic books for Grandbaby to give Daughter #2 at her shower this Saturday: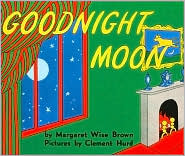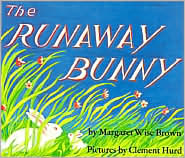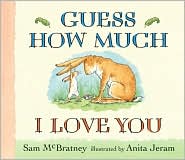 Now I ask you, "How can anyone with Grandma aspirations deny her Grandbaby these delights?"
Side note: A facebook friend told me to suck up the "spendy" part of grandparenthood and enjoy the season. DONE!
Then it was late afternoon snack time. The cinnamon spice coffeecake at Starbuck's, conveniently located inside the bookstore, began calling my name. Oh, my, it was good! Even the scale didn't shame me this morning.
Grace moment.
Bought the BHG cookbook and baby books.
Back to my list.
Must visit Craft Warehouse and buy fat quarters with which to conquer, uh, I mean, make the quilt.
Well, they only had a few fq's from which to choose and which, predictably, did not have the "cute" factor I felt necessary for this project. But while there, I had a great conversation with a lovely salesperson about her grandbabies and mine. She was such a dear. She helped this math-challenged mama figure out how much fabric I'd need. No small thing, that!
No darling monkey fabric, no cute-enough fabric there either! But I did score a new pair of scissors with a 40% off coupon. Was a 20-something the last time I got scissors!
'Cept I had to pick up some lovely red-tinged Romaine lettuce starts, too.
Start dinner-Kung Pao Chicken and sauteed fresh spinach.
I was cheerfully engaged in this activity, when DH walked through the door.
Soon as I saw him, I realized I hadn't done something he'd asked me to do last week!
And what have I done about it? Well...I just wrote about it here. Pretty lame.
Okay, off to do it RIGHT NOW!
And in my spare time, I'll continue to compile the rest of my list:
*Register for Diabetic Menu Planning workshop at local hospital.
*Return 2 friends' calls from last weekend.
*Get appointment with acupuncturist.
Update: DONE! Just hope I've accomplished the task for DH by the time I should leave for the appointment. I've spent an hour on the phone just trying to get my PIN# to do what he asked!
*Plan time to go to the fabric store half an hour away.
*List medical expenses for income tax purposes..........ZZZZZZZ!
*Call for reservations at Chef Ethan Stowell's Seattle restaurant for me and Daughter #1 to celebrate our May birthdays.
Click here to go to their website and see all of the beautiful photos below.
Staple & Fancy
You won't know what's coming — not even your waiter does. To create this ad hoc experience, the kitchen draws from a wide-ranging repertoire…It's better than good. It's great!
***YADA YADA YADA...***
Okay, really, I'm going to do what DH asked NOW
just as soon as I post this.
Am reminded that delayed obedience is disobedience in God's eyes.
Lord, help me organize my day in a way that pleases You and shows my Dear Husband that I respect him.
May the words of my mouth and the meditation of my heart be pleasing in your sight, O LORD, my Rock and my Redeemer.
...and the wife must respect her husband.
Karen
Linking with