Isn't this pretty?
Snagged it from a new team member at a site I'm sure you've been to
-and if you haven't, you
need
to-
Shabby Blogs.com
The folks there dream up and
give away (=
FREE)
lovely blog backgrounds, buttons, blinkies, post dividers, and more.
This morning I was cruisin'
SB's site
and met
Keren Dukes from
Free Pretty Things For You
.
So I helped myself to a few of her pretties.
They are FREE after all, just like her buttons say: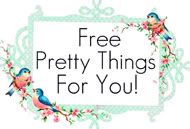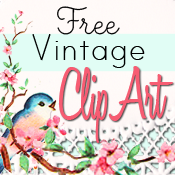 Just for good measure, I added her
God is Love
button on my sidebar, too.
This weekend I get to attend Daughter #2's baby shower a couple of hours away from here.
Her friend and Sister-in-Law (that would be my
dear DIL
) have been planning it for months.
I love to watch young women grow in their God-given hospitality gifts!
I'll let you know the highlights next week.
Meantime,
HAVE A BLESSED WEEKEND!
Love,
Linking with
Go to
Never Growing Old
to link up with the hop.